Time to unlock
your team's
potential
Pont is a common workspace system for you and your team. Keep using your favorite tools. Pont just makes it simpler.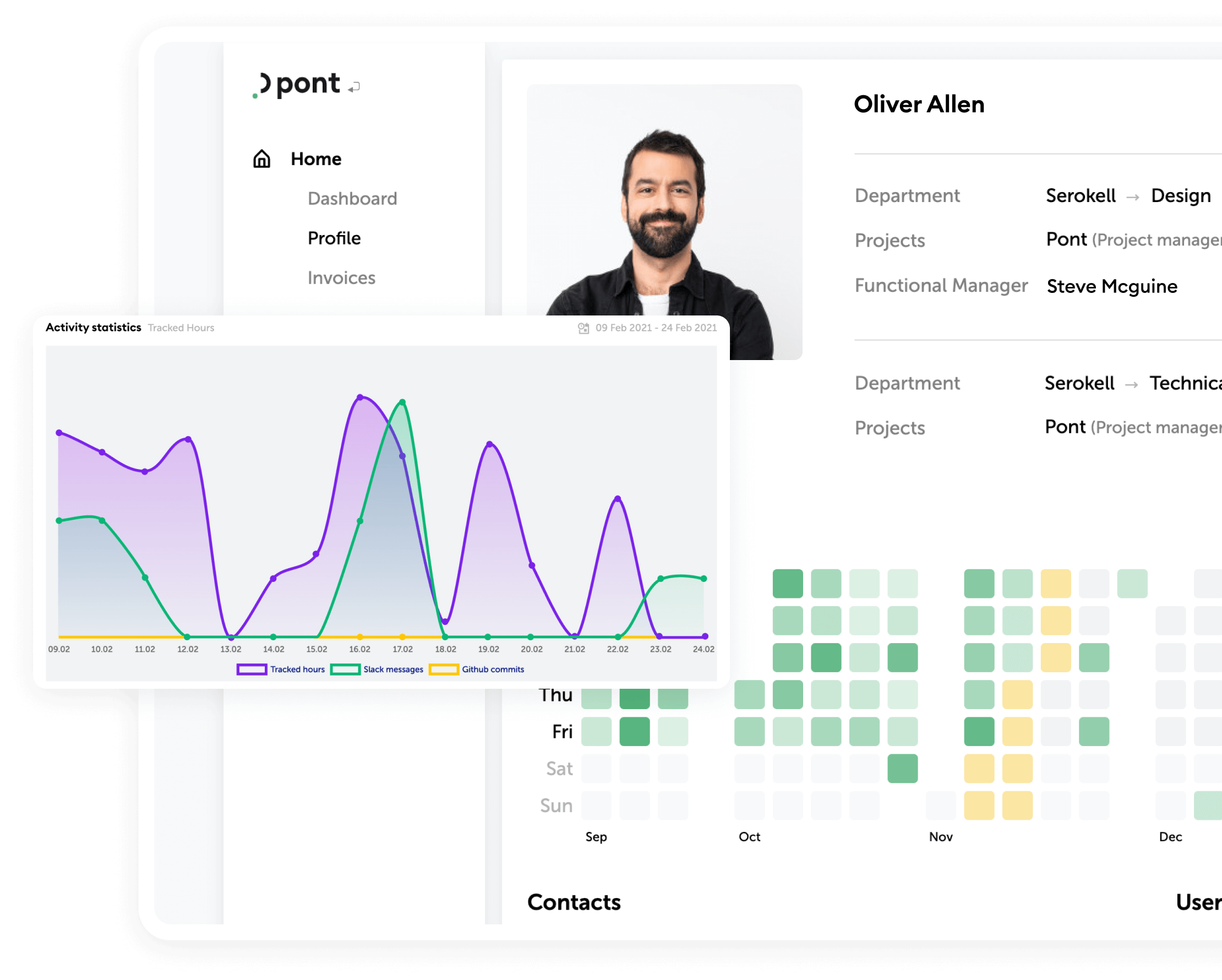 What is Pont?
Pont is a web application that enables remote teams to shine even when distant.
No switching between different tools anymore. Pont aggregates information from software for time tracking, communications, and project management and displays it all in one place. Team, project, and employee activities are a few clicks away. You don't adapt to Pont,
Pont adapts to you.
Free Trial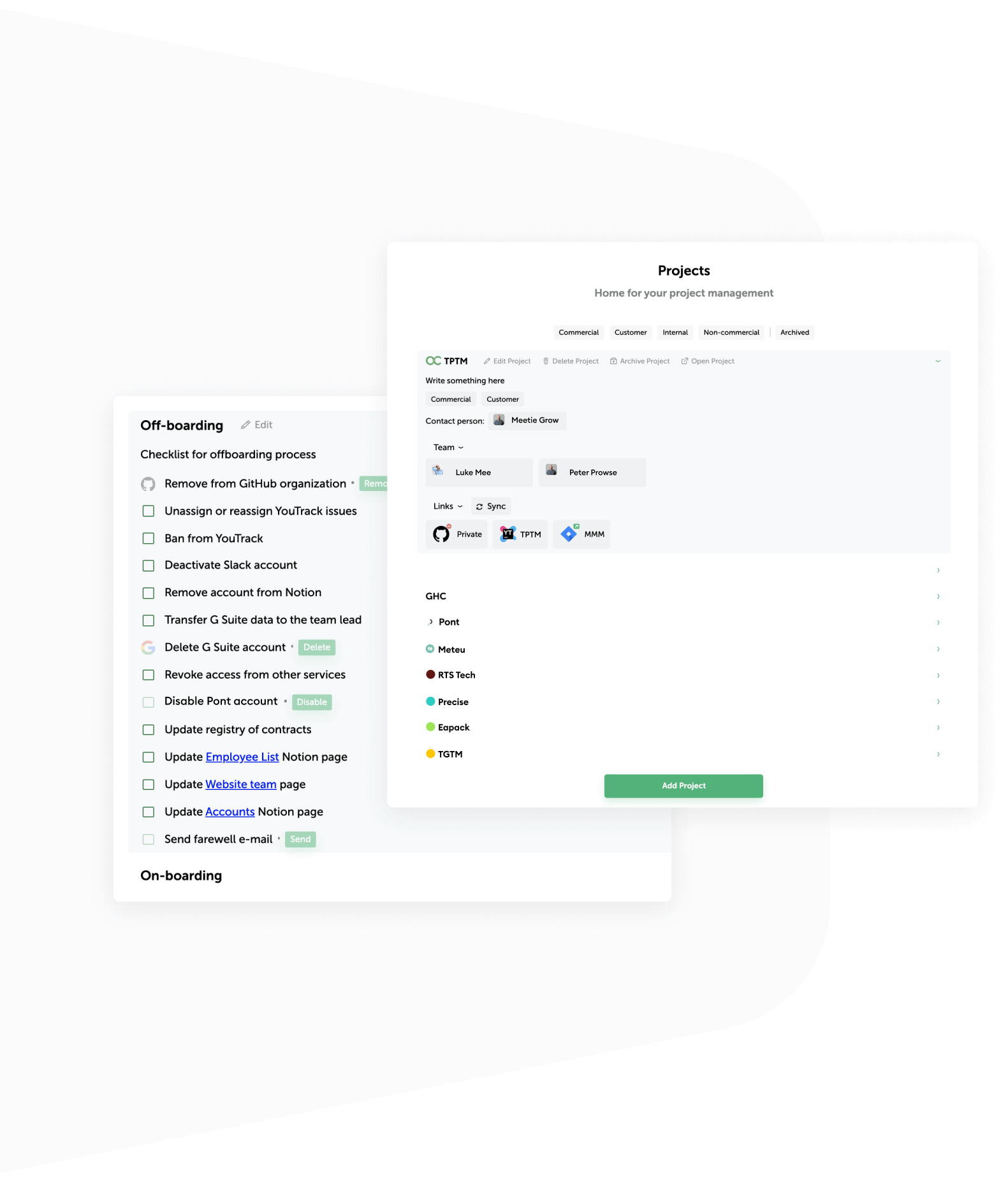 All in
one place
Oversee the workload and relevant projects of every team member.
Projects, teams, time tracks, and contacts. Accessible in one interface.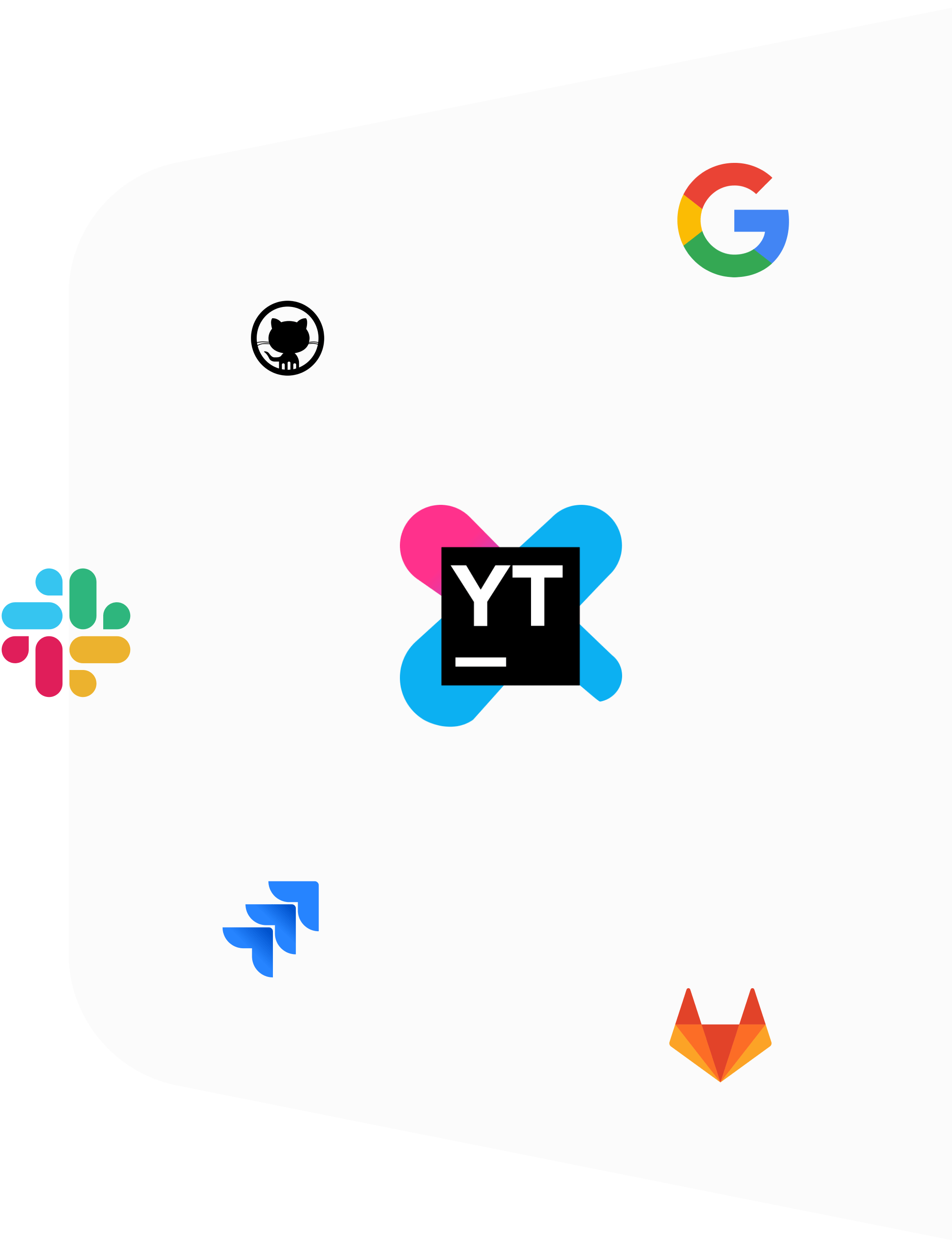 All in
one tool
Don't set up unwieldy collaboration systems. Let Pont do all the work for you.
Pont is currently integrated with Youtrack, Slack, Google, GitLab, GitHub and Jira.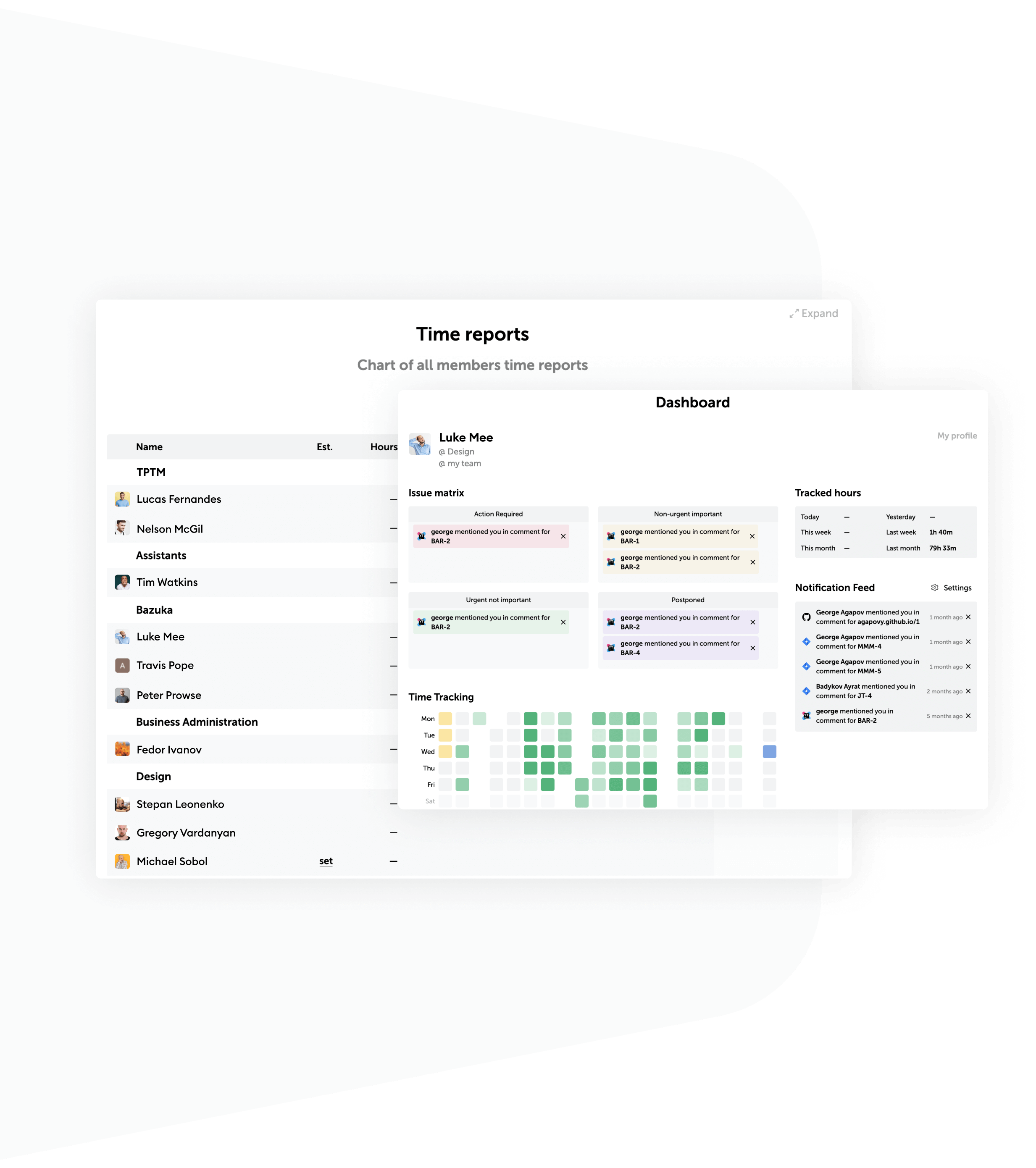 All in
one click
User-friendly interface where it's easy to find what you're looking for.
Pont is the starting point to an employee's workday: it displays all the relevant tasks, coworker activity, and notifications that matter. Pont helps to focus your efforts and boost productivity.
For whom
Every member of the team can use Pont for their own benefit: from interns and junior specialists to HRs, freelance contributors, and top management.
For employees
Pont aggregates working hours, holidays, and task commits from different services and shows them in one place. This way, the employees can report their work progress easily. Everything's managed, nothing is missed.
For HRs
With Pont, HR professionals have an overview of all the employees and their workloads. They can add/remove employees and allocate them to projects. Pont also facilitates vacation and day-off management.
For managers
Top management and leaders can view team activity at any time. They have access to time tracks, tasks, and can monitor the efficiency of the team or an individual employee.
Pont is...
Insightful
See how the team is doing. The dashboards allow you to detect the everyday troubles of your teammates and help create alignment.
Easy to use
Create teams, integrate services, monitor the implementation of tasks in real-time. Pont makes starting something new exciting.
Private
Your personal information is safe. All the data is stored on fully-managed and protected servers.
Adaptive
Wherever you are, whatever service you use, Pont adjusts to you, aiming to deliver the best integration experience for all your work-related services.
Pont's mission is to help any company organize remote work and increase transparency.
Coming soon to Pont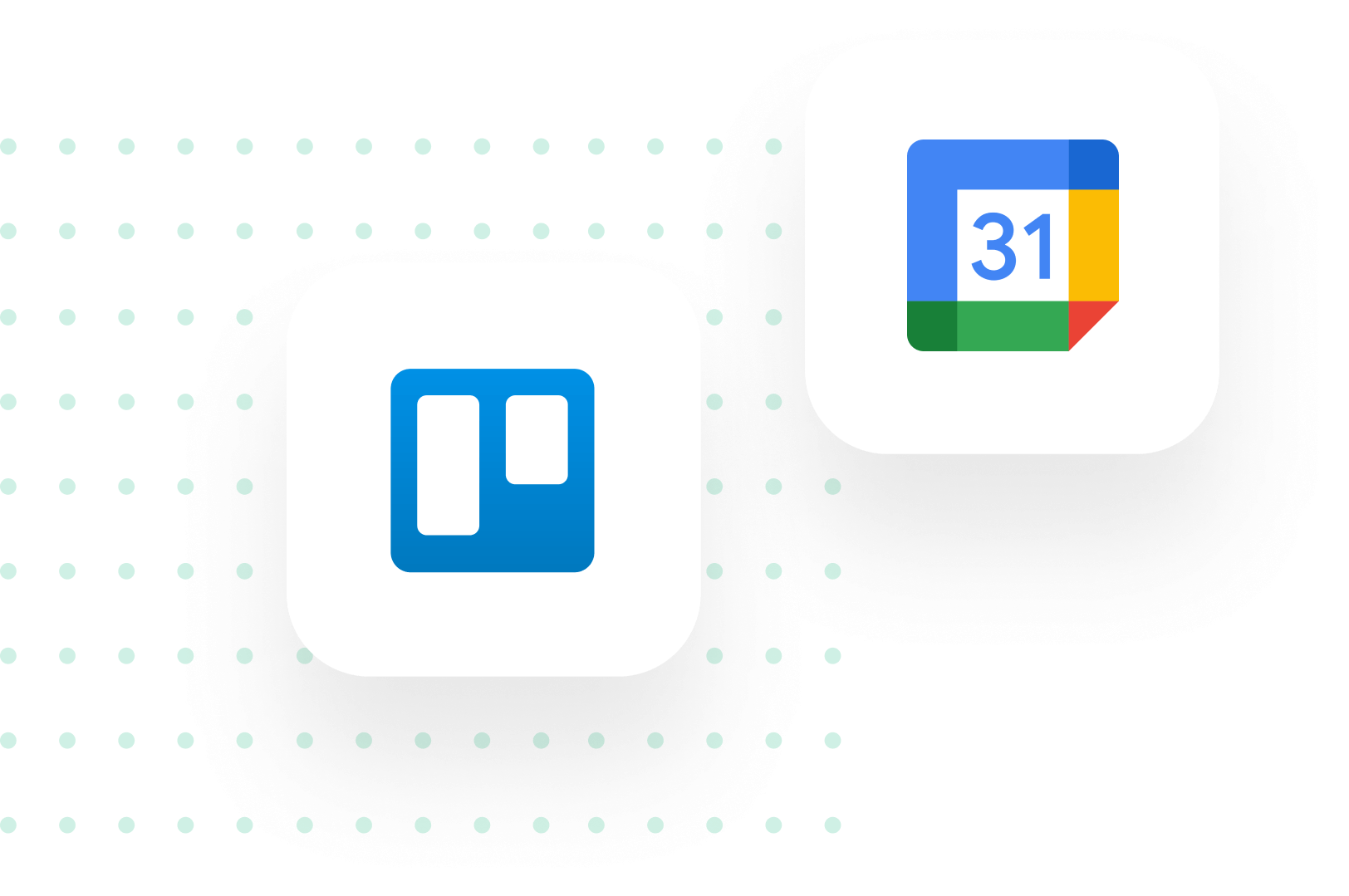 Support for more services like Google Calendar and Trello.
Integration with communication tools like Mattermost, Telegram, and Microsoft Teams.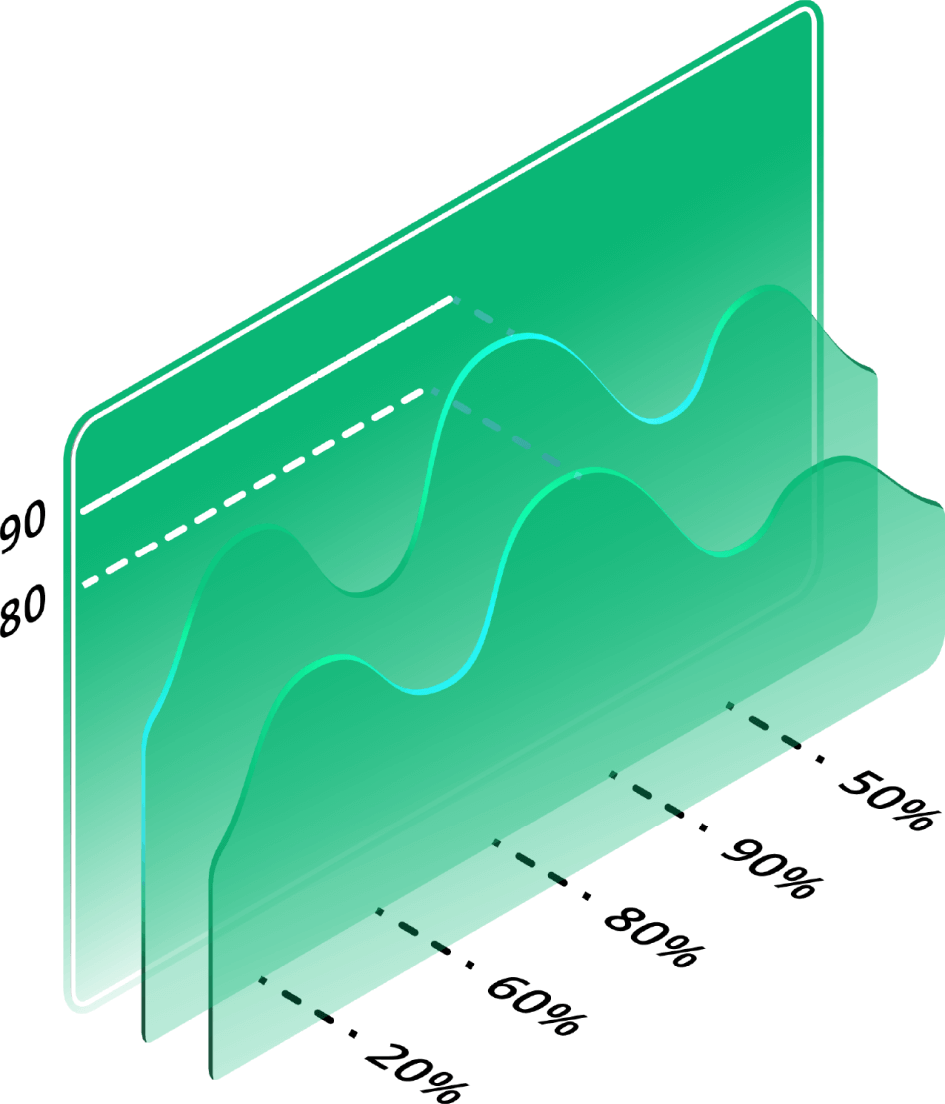 AI-powered analytics of team activity for performance improvement.
Mobile support to stay productive on the go.